Men
It's all about men's needs, wishes
What do Indian men aspire for in their life? Is work-life balance a tight-rope walking for them? Have they become wary of frequent quarrels with their wife?
Is finding happiness at home a thing of the past? How to overcome a range of personal and professional worries that cast a big shadow on life?
For all these, and more this section will provide the readers a sense of clarity with some insightful essays and thoughtful analysis on the issues affecting men's lifestyle in general.
Moreover, some useful tips and suggestions are given on how to dress well for an occasion, nurturing relationships and managing filial emotions are also found here with the aim to help readers.
Food habits, shopping tendencies and other daily routines are explained in a lucid way.
The section has write-ups on issues related to family values and the importance of sustaining a domestic harmony for a successful life. Just read on to enjoy yourself.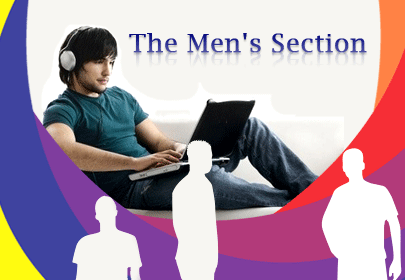 Men's Fashion Style
Relationship
Here's a page dedicated to you. Please contribute and make this your favourite haunt.