Mumbai Civic Administration
The city is administered by a municipal corporation (Brihanmumbai Municipal Corporation (BMC)), whose titular head is the Mayor who has few executive powers. The real executive power of the corporation is vested in the Municipal Commissioner, an IAS officer appointed by the state government. The BMC is in charge of the civic needs and infrastructure of the metropolis. Mumbai is divided into twenty-three municipal wards, each overseen by an Assistant Municipal Commissioner for administrative purposes. The corporators of the administration are voted through a popular vote and almost all the state political parties field their candidates.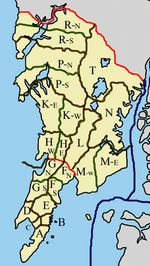 The metropolis is composed of two districts in Maharashtra, and each district comes under the jurisprudence of the District Collector. The collectors are in charge of property records and revenue collection for the Central government. They also oversee the national elections held in the city.
Like other metropolises in India, the Mumbai Police is headed by a Police Commissioner, an IPS officer. The Mumbai Police comes under the state Home Ministry. Mumbai is divided into seven police zones and seventeen traffic police zones, each headed by a Deputy Commissioner of Police. The Traffic Police is a semi-autonomous body under the Mumbai Police.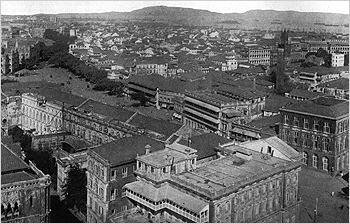 Mumbai is the seat of the Bombay High Court, which has under its jurisdiction the states of Maharashtra, Goa and the Union Territory of Daman and Diu. Mumbai also has two lower courts, the Small Causes Court, for civil matters, and the Sessions Court for criminal cases.
Mumbai contributes six seats to the Lok Sabha (India's Lower House of Parliament) and thirty-two seats to the Maharashtra state assembly.
Telangana History | kerala History | Chhattisgarh History | Gujarat History | Himachal Pradesh History | Jharkhand History | Madhya Pradesh History | Manipur History | Karnataka History | orissa History | Punjab History | Rajasthan History | Sikkim History | Tamil Nadu History | Uttarakhand History | Uttarpradesh History | Tripura History | Meghalaya History | West Bengal History
Mumbai News | Hospitals in Mumbai | Mumbai Administration| Mumbai Climate| Mumbai Culture| Mumbai Demographics| Mumbai Economy| Mumbai Education| Mumbai Geography| Mumbai History| Mumbai Media| Mumbai Sports| Mumbai Transport| Mumbai Utility| Restaurants In Mumbai | Mumbai Classifieds |More About Mumbai