Kolkata Sports
Football (soccer) is a passion for many Calcuttans with the national clubs Mohun Bagan and East Bengal being the best known teams. Kolkata has produced summer Olympic medallists like Norman Pritchard (Athletics --- 1900), Richard James Allen, Leslie Claudius Field Hockey (1924, 1928, 1936), Gurbux Singh, Dr. Vece Paes Field Hockey (1980), Leander Paes (Men's singles Tennis,1996). The current, and most successful, cricket captain of India Sourav Ganguly is a Calcuttan.
Other sportspersons who have won laurels for Kolkata are Gobor Goho (World Amateur Wrestling Championship USA 1900-2), Manotosh Roy (former Mr Universe) and Manohar Aich (former Mr. World) [both in the 1950s],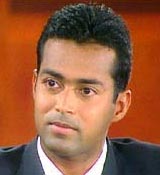 Mihir Sen (Guinness Record holder of being the first person to swim across the English Channel in 1948 and the seven straits across all major continents), Jyotirmoyee Sikdar (1998 Asian Games Gold medallist in four events in racing), Leander Adrian Paes (Wimbledon and French Open Men's Doubles, with Mahesh Bhupathi and Mixed Doubles Champion 1999 and Wimbledon Mixed Doubles Champion 2003, with ace Martina Navratilova), Arjun Atwal (PGA Golf champion 2003), Dibyendu Barua and Surya Sekhar Ganguly (current FIDE Chess Grandmasters) and trans-continental wizards Mohd. Salauddin and wife Neena, who were first team to race across the world in their 'Contessa Classic' 1989 car in 1993 and in a Nissan jeep in 1998; in the shortest possible time, a record acknowledged by the Guinness Book of World Records.
The Amphitheatres
Calcutta has a world-class football stadium in the 'Yuva Bharati Krirangan' (also called Salt Lake Stadium) with the capacity of 122,000 which is primarily used as a football stadium and a 100,000-capacity stadium, mostly used for cricket, called the Eden Gardens. The Eden Gardens Stadium is the largest stadium of its kind for the game of cricket.
Kolkata boasts of one of the largest race courses in Asia, the finest golf courses of its kind in the world (Royal Calcutta Golf Club) and one of the most beautiful tennis courts in the world (South Club) . Together they reflect remnants of a thriving sports culture based on the British inspired love for cricket, golf, tennis and equestrian events.
Most people in Kolkata have two 'religious' - the faith in which they were born, and their choice of support for one of the three big football teams in the city - East Bengal, Mohan Bagan and Mohammedan Sporting. Since everyone celebrates everyone else's religious festivals, all the fanaticism is reserved for the 'football-faith'. It is not only football - though it has an edge - that people follow, they are cricket-crazy too.
The world's greatest players have spoken about the experience of playing before an almost 100,000 strong, very vocal and equally appreciative crowd at Kolkata's Eden Gardens Stadium. Racing too is very popular and an ideal afternoon can be spent at Kolkata's excellent racecourse.
Kolkata boasts of the world's second oldest golf courses at the Royal Kolkata Golf Club and the unique Ladies' Golf Course. There are other good golf courses at the Tollygunge Club and the Army's Fort William. Hockey also has its following. Kolkata South Club is the venue for many a stirring national and international tennis battle and has been the nursery from which many of the country's tennis greats have sprung. Squash, badminton, basketball, volleyball and indoor sports also attract large crowds.


Telangana History | kerala History | Chhattisgarh History | Gujarat History | Himachal Pradesh History | Jharkhand History | Madhya Pradesh History | Manipur History | Karnataka History | orissa History | Punjab History | Rajasthan History | Sikkim History | Tamil Nadu History | Uttarakhand History | Uttarpradesh History | Tripura History | Meghalaya History | West Bengal History
Hospitals in Kolkata | Information on West Bengal.|Kolkata City|Kolkata Economy|Kolkata Education|Kolkata Free Ads|Kolkata Geography|Kolkata in Sports|Kolkata History|Kolkata News|Kolkata Picture Gallery|Kolkata Real Estate|Kolkata Transport|Kolkata Travel Tourism |Kolkata Trivia|Map of Kolkata|Jobs in Kolkata|For more on Calcutta City.| Restaurants In Kolkata |Government House | Contribution to Independence | City of Palaces