More About kolkata
Kolkata, is the capital of the Indian state of West Bengal and was capital of British India until 1912. The city's name was officially changed from Calcutta to Kolkata in January 2001. Despite the new name being phonetically closer to the Bangla version, many people and organizations still refer to it as Calcutta. In Hindi, the city is referred to as Kalkatta.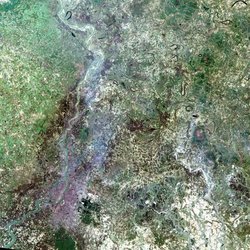 The urban agglomeration of Kolkata covers several municipal corporations, municipalities, city boards and villages and is the third largest urban agglomeration in India after Mumbai and Delhi.
As per the census of 2001, the urban agglomeration's population was 13,216,546 while that of the city (Municipal Corporation of Kolkata) was 4,580,544. Kolkata city's population growth has been pretty low in the last decade.
The city is situated on the banks of the Hoogli River (a distributary of the Ganges). Ganges is a variation on the river's Sanskrit name, Ganga.
Some of the renowned engineering marvels associated with Kolkata include the bridges that span across this river: the Howrah Bridge (Rabindra Setu), Vivekananda Setu and Vidyasagar Setu.
Telangana History | kerala History | Chhattisgarh History | Gujarat History | Himachal Pradesh History | Jharkhand History | Madhya Pradesh History | Manipur History | Karnataka History | orissa History | Punjab History | Rajasthan History | Sikkim History | Tamil Nadu History | Uttarakhand History | Uttarpradesh History | Tripura History | Meghalaya History | West Bengal History
Hospitals in Kolkata | Information on West Bengal.|Kolkata City|Kolkata Economy|Kolkata Education|Kolkata Free Ads|Kolkata Geography|Kolkata in Sports|Kolkata History|Kolkata News|Kolkata Picture Gallery|Kolkata Real Estate|Kolkata Transport|Kolkata Travel Tourism |Kolkata Trivia|Map of Kolkata|Jobs in Kolkata|For more on Calcutta City.| Restaurants In Kolkata |Government House | Contribution to Independence | City of Palaces