Student Farewell trendy outfits
Farewell party is an occasion for departing students and a goodbye to the senior most students from their juniors; therefore it is organized in a dignified manner. Students of various disciplines have their dress code for farewell parties.
It depends on the choice of the organizers and they inform the invitees what especial outfit to wear to make the farewell memorable. Most of the colleges make their dress code as sari for girls while others prefer to dress up in salwar suits and one piece dresses.
For men it is usually formal shirt and trousers with a tie or even a suit many times. When the dress code is decided, the next step is to choose a smart outfit within the confines of the allocated dress code to create a sensation in the party.
Dresses for Farewell Party for Girls

Nirmalayam Party Gown/Dress

Buy Now

Silk Zone Women's Silk Saree

Buy Now

Kuber Enterprise Women's Silk

Buy Now

Yamuna Materials Women's

Buy Now

PerfectBlue Cotton Silk Saree

Buy Now
Dresses for Farewell Party for Boys

Royal Kurta Men's Kurta

Buy Now

Ben Martin Men's Cotton Short

Buy Now

ManQ Men's Blended Waist Coat

Buy Now

Designer Self Printed Kurta

Buy Now

Party Wear Cotton sarees

Buy Now
Because in a farewell or graduation party, the seniors wish to leave a permanent impression on their juniors they must must select elegant and trendy outfits according to dress code. So if the dress code is sari, girls must visit showrooms to search for light designer sarees. These days, net sari with embroidery and light work is in fashion. Designers also make fusion of net and other sari materials to give an elegant and attractive look.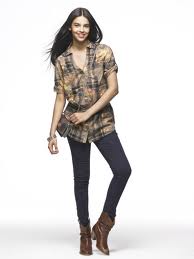 Girls usually prefer inexpensive dresses that are also fashionable, therefore they must go to shop where they can best bargain. Trendy saris are available in the market from Rs 500/- to Rs 10000/-. It is advised that traditional sari is not fit for this occasion, but it depends on the preference of the individual.
Traditional saris like silk are mainly used in marriages and these dresses will give a mature look and these sarees may also be to heavy to allow you to enjoy your party. Students these days look stunning on wearing pure chiffon, georgette or net designer saris that are light and more manageable.
Especially net designer saris are the favorite choice of females in the current fashion environment. These saris can be purchased from online stores also. When selecting a sari for the farewell, color choice is highly important. Girls must make color choice according to their skin color and type of personality.
When purchasing salwar suits for farewell parties, girls must go for embroidered designer salwar kameez, anarkali or frock suit. These suits are flooded in the market in attractive designs and colors. Western dresses like middy and party gowns are also a dress code in many colleges for farewell parties. These dresses attract the attention of everyone in the party and girls dominate and enjoy the party.
Above dresses are fit for farewell occasion for girls, however there are numerous dresses for boys that are interesting and allows them to look dashing in the party. Boys can wear kurta/sherwani which are available in different types of embroidery and reflect masculine appearance. Another good choice of boys is the latest collection of finest suits in men. Colors like grey and blue are the favourites.
Boys also get a large variety of suits in garment showrooms and they can buy according to their budget. And if you feel very very weighed down by a suit and a formal set of shirt and trouser with a n interesting tie can do the trick and you can beat all the girls in looks. A formal pant with a designer shirt or a funky shirt can also make you look dapper.




Articles
Selection of engagement rings for spouse
[New] |
Tips for Choosing Men´s Shirts
[New] |
Designer Rajasthani costumes for special occasions
|
Good selection of men's luxury watches
|
Useful tips for care of neck
|
Stylish handbags to match with outfits
|
Men's dashing outfits for Party
|
Accessories for your babys first birthday
|
Kids Fashion
|
Student Farewell trendy outfits
|
Unearthing Teens Newest Fashion
|
Breezy look of the year
|
Care for Colored Hair
|
Lakme Fashion Week
|
Teens Indo-western dresses for grand ceremonies