Age Group 36-45
Hi Folks! This is the place where you can hunt for new pals. Make friends who live all across India and the world. Friendship in India and abroad is only a click away.
Visit Online Barter Club.
Click
here
to Join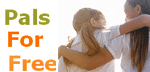 Age Group : 18-25 | 26-35 | 36-45 | 46+
Indian Pen Friends between ages 36-45
raja (M, 41)
hi greetings i have gmail account in the below user name.plz contact me.profnsk
mohisha (F, 37)
Hi I'm Dr Sophia from UK. i am here for new and good relationship, Get in touch with me on my gmail address If you truly care about meeting me.  drsohpiamohisha@gmail.com
Dimitri (M, 44)
I am looking to connect with people with similar interests
mercy (F, 40)
i am a nice and good looking woman
Sat154 (M, 44)
I am a Jovial and fun-loving person. Interested to make some new indian friends. I am an Indian open-broad-minded person living in Australia, for the past 3 years, working as software consultant. I love to make friendship with indian females (married or unmarried) and understand their outlook of the world around them. Interested in discussing weird and interesting things happening around us. I am interested in pure (gender-less open and broad minded) friendship and not for any love or romance.
varun554 (M, 37)
am bachelor..modern..no habbits..modern yet cultured..
pankaj (M, 45)
i am looking for a long and true relationship in friendship. i want good friends from any part of india
Lillian (F, 36)
Lovely and gentle
Usman (M, 37)
I am Usman, From Malappuram District of Kerala in India