Age Group 26-35
Hi Folks! This is the place where you can hunt for new pals. Make friends who live all across India and the world. Friendship in India and abroad is only a click away.
Visit Online Barter Club.
Click
here
to Join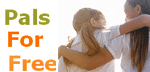 Age Group : 18-25 | 26-35 | 36-45 | 46+
Indian Pen Friends between ages 26-35
Dilan (M, 29)
I am searching for long lasting friendships
Vishal (M, 27)
Hello, Looking for snail mail buddy
Leela (F, 28)
Iam from Andhra, currently working in Odisha. I have a 1.5 yr old daughter.
Mownicaa Mani (F, 26)
I am Mownicaa and I would like write a letter to my friend pal.
rahul (M, 29)
here come after lockdown , still single
auli (F, 26)
I want friends from all over the world both male and female and any age are welcome. you can also email me at: auuliaauuliaa2323@gmail.com : Hope to hear from you soon,Thank you.
Peter (M, 32)
I am seeking for a honorable, true and single long term pen palship from 18 to 30 years