Age Group 26-35
Hi Folks! This is the place where you can hunt for new pals. Make friends who live all across India and the world. Friendship in India and abroad is only a click away.
Visit Online Barter Club.
Click
here
to Join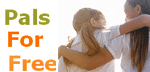 Age Group : 18-25 | 26-35 | 36-45 | 46+
Indian Pen Friends between ages 26-35
Dilan (M, 30)
I am searching for long lasting friendships
Vishal (M, 28)
Hello, Looking for snail mail buddy
Sonali (F, 26)
Everyone wants to be loved but nobody wants to love.Everyone wants to be happy but nobody wants to spread happiness... Everybody wants to speak but nobody wants to listen....Lost in the one messed up world, searching for hope, love and faith!Love book food and finance!A mix of reality, materialistic and fantasy.
Leela (F, 28)
Iam from Andhra, currently working in Odisha. I have a 1.5 yr old daughter.
Mownicaa Mani (F, 27)
I am Mownicaa and I would like write a letter to my friend pal.
rahul (M, 29)
here come after lockdown , still single
mariam (F, 26)
hello nice to meet you
auli (F, 26)
I want friends from all over the world both male and female and any age are welcome. you can also email me at: auuliaauuliaa2323@gmail.com : Hope to hear from you soon,Thank you.
Peter (M, 33)
I am seeking for a honorable, true and single long term pen palship from 18 to 30 years