Age Group 18-25
Hi Folks! Welcome to the pen friend club and build a circle of friends pen pals. This is the place where you can find a pen friend for your age group. Make Indian pen pal friends or international pen friends. Here is a list of free pen friends consisting of indian pen friends as well as global pen friends. Choose between male pen friends or female pen pal friends, pen friends in kerala or penfirends in Chennai, find free international penfriends or just pen friends in india. Welcome a board to the online circle of friends through this pen pal club and make free pen pal friends. Click here to Join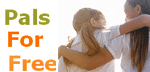 Age Group : 18-25 | 26-35 | 36-45 | 46+
Indian Pen Friends Between Ages 18-25
sandra (F, 23)
My name is Sandra I am searching for  good  relationship , please contact  me in my private Email address  let me contact you back with photos. ( sandrawilfred75@gmail.com )  
fatimafatim (F, 24)
looking for man in any part of country from age of 35 to 99
Alisa (F, 24)
I would like to find an penpal who I can share my thoughts with through letter(offline), if they are comfortable. I am an lgbtq+ ally and feminist(the good kind).
LILY (F, 20)
IDK WHY I AM DOING THIS!! TO FEEL AGAIN I GUESS
shubhangi (F, 21)
idk i wanna write letters and learn about people
sylvia4u (F, 24)
I am a person who is positive about every aspect of life. There are many things I like to do, to see, and to experience. I like to read, I like to write; I like to think, I like to dream; I like to talk, I like to listen. I like to see the sunrise in the morning, I like to see the moonlight at night;Easy going real true relation without no restriction by race or religion always kind ready for learn new things ;easy to forgive when offended willing to forgive when offended; Loving with out limit;heart passion of love at all time
DIGVIJAY SINGH (M, 23)
HELLO
Tom (M, 24)
I'm from England not Delhi
Tushar (M, 22)
My life is pretty dark at the moment, but my days go by. I usually I write songs when I'm low and I know I'll make it big one day, and when the time comes I'll start releasing my tracks. I'm looking for someone who I can talk and relate to, someone with whom I can pour my heart out and feel a special connection. Let's see where this goes!
Singh_Eng (F, 22)
Seeking for a snail mail pen pal. Can be a male or female that enjoys sending and receiving medium to long length letters.