Delhi Economy
With the advantage of being the national capital, Delhi is the largest commercial centre in North India offering a range of financial services from banking, insurance, back office processing to KPOs (knowledge process centres) for the software industries.
At the centre of national politics, trade, culture and a hub of fine arts, Delhi stands tall in economic parameters.
The Delhi administration is able to focus much on social upliftment and equitable growth as it shares the burden of policing, infrastructure projects with the federal government right next to it.
Besides the UT administration gets speedy clearance to a numberof welfare, social schemes as it is the seat of central government of India with a host of facilities for top politicians and bureaucrats.
Key economic highlights of Delhi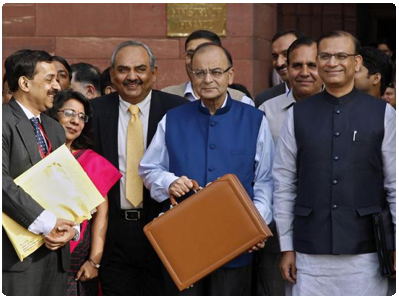 The gross state domestic product (GSDP) of Delhi at current prices during 2014-15 was Rs 4.5 lakh crore, which recorded a growth of 15.35% over the previous year.
The real growth in GSDP of Delhi, that is, at constant pricesduring 2014-15 is 8.2% as compared to 7.4% recorded at national level.
The state government expects to register growth of 11-11.5 % by the end of 2017.
Of the total outstanding investments of US$ 24.5 billion in 2013-14, the services sector had the highest share at 76%.
Delhi's per capita income during 2014-15 at current prices hasbeen worked out at Rs 2.41 lakh as against Rs 2.12 lakh during2013-14 showing an annual increase of 13.49%.
The per capita income of Delhi is almost three times higher than the per capita income of Rs 87,748 at national level.
The tertiary sector plays a pivotal role in Delhi's economy asits contribution is about 90% in the state income at constant prices followed by 10% contribution of industry and agriculturesectors.
The tax collection of Delhi government registered a growth of 2.64% in 2014-15 (provisional) as compared to the growth of 10.61% in 2013-14.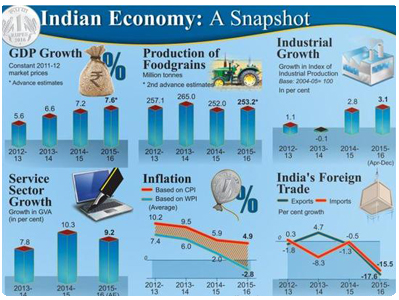 Delhi has maintained its consistent revenue surplus which was Rs 6079.53 crore in 2014-15 as compared to Rs 5615.37 crore in 2013-14.
The UT government had a fiscal deficit of Rs 221.25 crore during 2014-15 (provisional) which is 0.049 per cent of GSDP ' as compared to all states estimated figure of 2.35 per cent of GDP during 2014-15(budget estimates).
Preferred choice of investment
Delhi has an attractive real estate market and is a preferred tourist destination.
Owing to its location, connectivity and rich cultural history,Delhi has always been a prime tourist attraction of the country. Delhi is a key arrival/departure point for both foreign and Indian nationals.
The governmentis committed towards creating a favourable environment for business through a process of simplification of procedures and further cutting down on bureaucratic hassles.
The new Industrial Policy 2010-21 aims to provide a conducive eco-system for knowledge-based and hi-tech IT/ITeS industries in Delhi.
Towards this end, two special economic zones (SEZs) have beencreated in the NCT of Delhi.
Furthermore, policies have been madetowards the development of the IT and transportation sectors.
Location advantage, incentives
The location advantage, policy incentives and infrastructure inthe state support investments in sectors such as IT/ITeS, banking and financial services industry (BFSI), small scale industries (SSI) and tourism activities.
The industrial Policy for Delhi 2010-21 aims to make the state a centre of knowledge-based industrial activity and envisages new development on a public-private partnership basis.
The government is encouraging activities allied to industries such as consultancy, information technology, training of skilled manpower through vocational training programmes and entrepreneurial development programmes.
Major initiatives to attract capital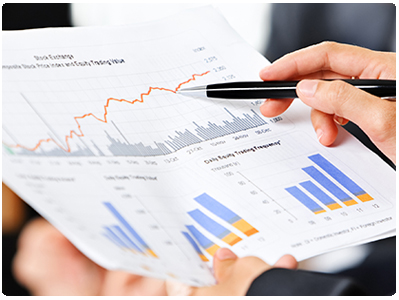 The Delhi government has set up a Business Facilitation Council (BFC) to facilitate single-window clearances from various departments for establishing industrial enterprises in a time-bound manner.
Small-scale industries registration has been simplified and replaced by memorandum under MSMED Act 2006.
Further, filing of the memorandum is optional for micro, small and medium manufacturing enterprises, and micro and small service enterprises.
State-Level Export Promotion Committee (SLEPC) has been constituted to draw export policy and action plan and approveinfrastructure projects for financial assistance under Assistanceto States for Developing Export Infrastructure and Allied activities (ASIDE) scheme of the central government.
Delhi Development Authority has changed its land acquisition policy to develop housing.
The new policy is based on the concept of land pooling, whereinthe land owner transfers the land ownership rights to the designated land pooling agency.
Industrial sheds boost activities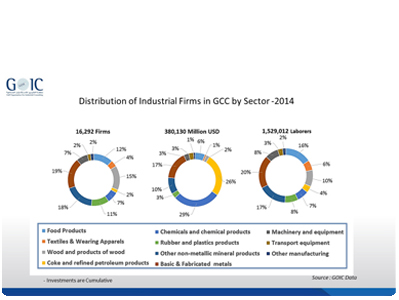 The DSIDC has constructed 944 industrial sheds spread across eight well laid-out complexes.
Most of them are located in the sprawling industrial area of Okhla, which is home to many of the small-scale industrial units.
Using mostly low-level technology but plenty of enterprise and perseverance, they have made a mark for themselves.
And the DSIDC's unceasing resolve has been to promote and boost them. Other areas which have benefitted from the DSIDC's assistance to small-scale units are Jhilmil, Rohtak Road, Lawrence Road and Wazirpur.
In just 25 years, the DSIDC has emerged as the lifeline of small industries and created an environment which has transformed the city into an industrially advanced centre, becoming a role model for similar corporations across the country.
Delhi's SSI units produce goods which have contributed much to exports having earned a brand reputation for quality in the fields of garments, electronics, machine tools, engineering items, gems and jewellery and surgical instruments.
DSIDC's technical consultancy organisation (TCO) engages a group of technical experts who help entrepreneurs in identifying projects, undertaking techno-economic appraisal, and market research and survey.
The TCO prepares feasibility reports and offers technical guidance for upgradation of technology, diversification and expansion of existing units.
Telangana History | kerala History | Chhattisgarh History | Gujarat History | Himachal Pradesh History | Jharkhand History | Madhya Pradesh History | Manipur History | Karnataka History | orissa History | Punjab History | Rajasthan History | Sikkim History | Tamil Nadu History | Uttarakhand History | Uttarpradesh History | Tripura History | Meghalaya History | West Bengal History
Hospitals in Delhi | Coffee in Delhi | Map Of Delhi. | Delhi Climate | Delhi Economy | Delhi Classifieds | Delhi Guide | Delhi History | Delhi Home Delivery | Delhi News | Famous Personalities in Delhi | Delhi Photos | Delhi Property | Delhi Transportation | Delhi Tourism and Travels | Travel to Delhi | Delhi Jobs | Restaurants In Delhi Archealogical Monuments | Markets in Delhi | Delhi Newspapers | Lakme Fashion Week | Places of Worship |