Cauliflower Peas Egg Kaima Recipe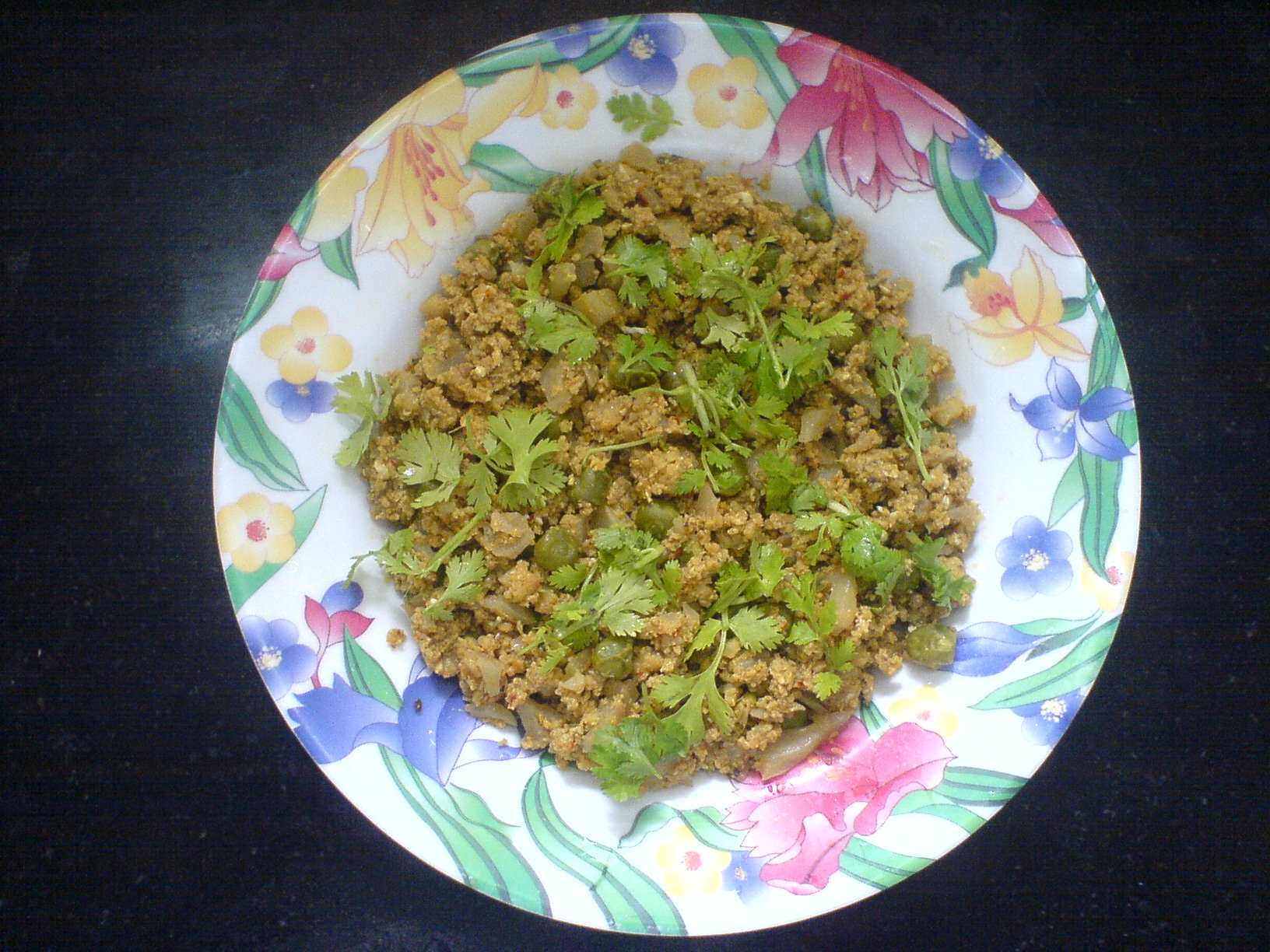 1 cauliflower
1 cup peas
4 eggs
For paste:
2 big onions
1 tomato(big)
1 inch ginger
6 flakes of garlic
5-7 red chillies
few cinnamon,cloves,aniseeds

METHOD
Clean the cauliflower well. Finely chop the cauliflower to look like kaima.
Grind all the ingredients mentionded to a nice paste with little salt.
Place a pan in stove,pour 2tbsp of oil. Add the paste and saute well till the raw smell goes. Now add peas, add chopped cauliflower, turmeric powder, required salt and stir for 2 mts.
Add little water and cover the lid. Cook it ,allow the water to dry.
Beat the eggs lightly with salt and pepper powder(optional). Pour this mix in cooked cauliflower and keep on frying till it is well scrambled.
Sprinkle chopped coriander leaves, mix. It looks like kaima which is suitable with plain rice, roti, bread and even as dosa stuff-in (masal dosa).
By- Neela Anand




Other Recipes by Neela Anand


Lassi Varieties | Pomegranate Ricei | Wheat Adai | Squash | Rice Kheer | Potato Peas Kulambo | Garam Masala Powder | Spice Poori | Tomoto Poori| Sweet Mango poori | Mango Pickles | Rajma Recipe | Dhokla Recipe | Cauliflower Peas Egg Kaima | Sambar Recipe | Kadhi Recipe | Adai Pradaman | Cabbage Gheer | Carrot Gheer | Coconut Nuts Gheer