Mizoram Tourism
In 2014-15, Mizoram was visited by around 69,100 tourists, resulting in the generation of revenue totaling US$ 404,000. Of the total tourists about 68000 were domestic tourists and 1100 were foreign tourists.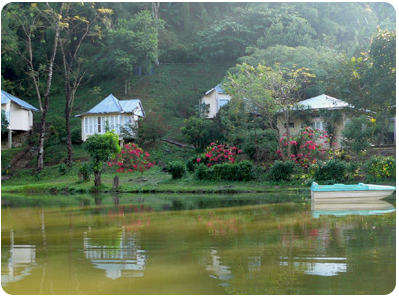 Revenues from tourism grew at a CAGR of 9.08 per cent between 2008-09 and 2014-15. In order to attract prospective tourists, the state hosts three festivals – Chapchar Kut in March, Anthurium Festival in September and Thalfavang Kut in November-December.
The scenic splendour of the hilly terrains, crisscrossing rivers, meandering rivulets, interspersing lakes, deep gorges and rich wealth of flora and fauna, coupled with the vibrancy of its cultural life, makes Mizoram a tourist's paradise.
Renowned for their hospitality, the majority of the Mizoram population shares ethnic affinity with those of Myanmar (Burma), and the predominant religion is Christianity. Mizo culture is free from caste distinction or discrimination on grounds of gender
Tourist Attractions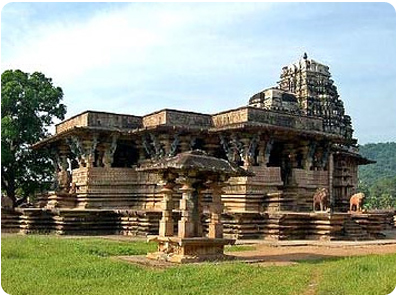 Apart from being the capital of Mizoram, Aizawl is the leaping off point for the magnificent attractions that lure the tourists to this north-eastern state of India. Located at an altitude of 3715 feet, the picturesque city of Aizawl is a travel destination, with beautiful attractions like Mizoram State Museum, Durtlang Hills, Mini Zoo, Berawtlang Tourist Complex and Luangmual Handicrafts Centre. State Guest House, Tourist Lodge, Tourist Home, Tourist Complex, Hotel Ahimsa, Hotel Ritzand Hotel Clover are some of the well-known hotels in Aizawl.
Mizoram State Museum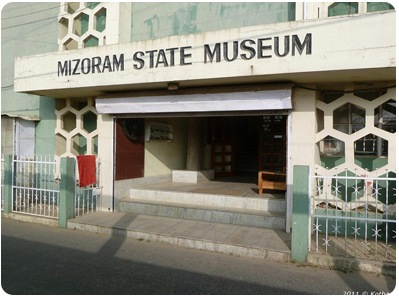 The museum is an introduction to the rich history, cultural heritage and the ethnic background of Mizoram. The museum which attracts a large number of visitors houses some 4000 interesting exhibits.
Apart from Aizawl, there are several places which lure tourists to Mizoram, these include Lunglei, Tamdil Lake, Champai, Vantawang, Blue Mountain at Phwangpui, Reiek Hills, Saiha, Palak Lake, Murlen National Park, Pukzing Cave, Lengteng Wildlife Sanctuary, Vantawng Waterfalls, Dampa Sanctuary (tiger reserve) and Hmifang Peak.
Lunglei
165 km south of Aizawl is located the second largest city of Mizoram, Lunglei. The place is ideal for the lovers of nature who come here to explore the rich flora and fauna that is found in Khawnglung Wildlife Sanctuary.
Champhai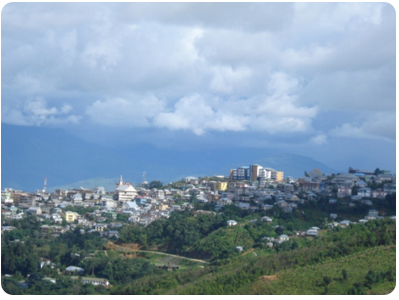 Headquarters of the district of the same name, Champhai is situated located near the Myanmar border. 194 km from the Zokhawthar, Champhai is a convenient base to explore the mesmerizing landscape of the surroundings. Champhai Tourist Lodge is the accommodation option at Champhai. Murlen National Park, Mura Puk, Rihdïl, Thasiama Seno Neihna, Mizo Hlakungpui Mual, LianchhiariTlang and Tan Tlang are some of the excursion sites from Champhai.
Reiek
29 km from Aizawl, Reiek is endowed with stunning beauty. Home to distinctive traditional huts of the Mizo, Reiek plays host to annual Anthurium festival which showcases the lifestyle of the Mizos.
Phawngpui Peak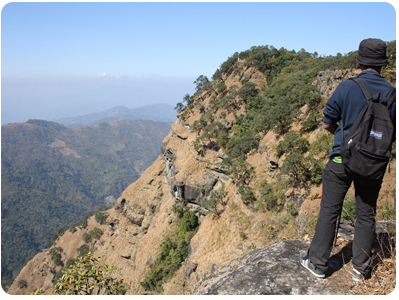 Located at an altitude of 2,157 m, Phawngpui Peak in the Lushai Hills is the highest peak in Mizoram. Popularly known as Blue Mountains, Phawnpuiis noted for its orchids and rhododendrons.
Overlooking the scenic Chhimtuipui River, Phawngpui Peak is now a part of Phawngpui National Park which is known for rich flora and fauna.
Tamdil Lake
Located at Saitual, 10 km from Aizawl, Tamdil Lake is an ideal picnic spot with facilities for boating.
Palak Dil or Palak Lake
Located 390 kms to the south of Aizawl, this largest natural lake in Mizoram occupies an area of 1 sq km. The oval shaped lake is surrounded by virgin forests housing a great variety of flora and fauna.
Vantawng Water Falls
One of Mizoram's greatest scenic wonders, Vantawng Water Falls makes a spectacular drop of 750 feet creating the highest waterfall in the state. Situated 152 km and 75 km away from Aizawl and Thenzawl respectively, Vantawng Water Falls sets amidst lush green tropical forests teeming with bamboo groves.