Mizoram Infrastructure
The north-eastern state of Mizoram is basically a hilly state. Transport in Mizoram is primarily dependent on its road network. Buses are the primary modes of transport in the state. One can also avail taxi and cab facilities for better transportation.
Roads
Mizoram is well connected through seven national highways (NH) to the rest of the country. The total length of the National Highways in the state is 986 km. 44A, NH-54, NH-54A, NH-54B, NH-150, NH-154 and NH-502A are the national highways passing through Mizoram. NH 6 (earlier NH-44) is the road link between Tripura and Mizoram with the rest of the country via Meghalaya.
As of September 2014, the road density in the state was 35.8 km per square km. Public Works Department (PWD) and Pushpak (Border Roads Organisation) are the main agencies that maintain roads in the state.
Under an initiative called Regional Transport Connectivity Programme, Mizoram has started a road project for better road connectivity with broader trade centres like Myanmar and Bangladesh.
Under the state budget for fiscal 2015-16, US$ US$ 19.03 million has been allocated for the construction of Champhai-Zokhawthar road and Chhumkhum-Chawngte road.
Railways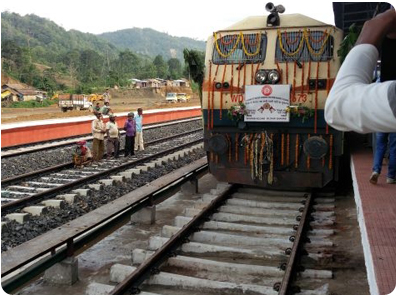 Railway connectivity plays an important role in the development of a region. It has the potential of contributing to the socio-economical development of Mizoram. Bairabi in Kolasib district of the state got connected by broad-gauge line in March 2016. 18km from the Mizoram capital Aizawl, Bairabi was connected with Katakhal railway station in Hailakandi district of Assam by broad-gauge.
The Katakhal-Bairabi railway project, a stretch of 84.25km, was sanctioned in 2000 and was completed in 2015.
Thus after Manipur and Tripura, Mizoram became the third north-eastern state to get connected by broad-gauge line in this financial year.
Efforts are afoot to provide railway connectivity to the state capital Aizawl by March 2019.
Airport
Only airport in Mizoram is located at Lengpui located 38km from Aizawl. This is the only state-owned airport in the country. In 2014-15, the state government invested US$ 4.55 million for the improvement of Lengpui airport and construction of helipads.
Passenger traffic at the Lengpui airport was 1,387 for April 2015 to September 2015. During the same period, Cargo handled by the airport stood at 133 tonnes. During the same period aircraft movement was 86,193.
Power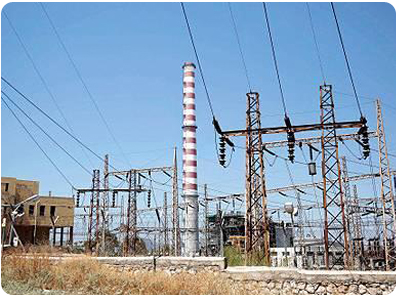 As of November 2015, Mizoram had access to a total installed power generation capacity of 119.42 MW of which 36.47 MW was under state utilities and 82.95 MW was under central utilities. Fuel-wise of the total installed power capacity, 48.64 MW was from thermal power, 36.47 MW by Renewable power. Though Economic Survey 2014-15 says that Mizoram has the potential of harnessing 3,662.78 MW of hydro power, as of November, 2015, the state has an installed capacity to produce just 34.31 MW of hydro power.
In 2014-2015, the state's average per capita power consumption was at around 282 kWh. Till September, 2015 only 42 villages remain un-electrified out of the 704 villages.