Vikram Biography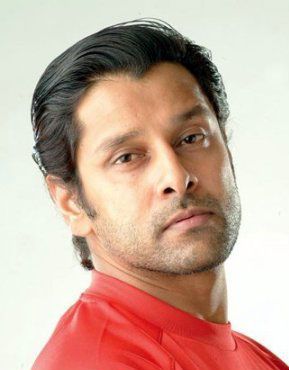 Vikram is popular hero who has shown his acting talent in numerous super hit Tamil films. He was born on April 17, 1966 at Paramakudi in Ramnad district of Tamil Nadu.
Vikram completed his basic education from Montfort Boys Anglo-Indian higher secondary School at Yercaud, Salem and he joined Loyola College in Chennai.
During school days he was active in extracurricular activities and wanted to become a film star.
More On Kollywood
Kollywood Upcoming Movies
Kollywood Stars Biography
Kollywood Stars Latest Event Gallery
Kollywood Top 10 Songs
Vikram made entry in film industry with the film Meera in 1990. He gave superb performance in blockbuster film, 'Sethu' in 1999. Vikram's second successful film was Dhill, released in 2001.
After that, Vikram acted in Gemini (2002) Dhool and Saamy released in 2003, all were super hit movie where his performance was highly applauded.
Some of the best movies of Vikram are; Dhruvam, Sethu, Dhill, Kasi, Dhool, Saamy, Gemini, Pithamagan, Anniyan and Bheema.
Vikram appeared in Bollywood film Aparichit which was dubbed version of Tamil film Anniyan.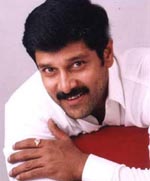 Anniyan was also dubbed in French, the first Tamil film to do so. Vikram grabbed Filmfare Special Jury Award and Tamil Nadu State Film Special Jury Award for Best Actor for Sethu in 1999. Then he got Filmfare Best Tamil Actor Award in 2001 for Kasi.
In 2002, he was credited with ITFA Best Actor Award for Gemini. In 2003 he grabbed National Film Award for Best Actor and Tamil Nadu State Film Award for Best Actor for Pithamagan. In 2005, he was honoured with Filmfare Best Tamil Actor Award and Special Honour Jury Award for Anniyan.
In 2010, he bagged Filmfare Best Tamil Actor Award and Vijay Award for Best Actor for Raavanan. In 2011, he received Filmfare Critics Award for Best Actor of South and Vijay Award for Best Actor, for Deiva Thirumagal.
Besides acting, Vikram is involved in film-making with credits as a playback singer and assistant director. Vikram got married to Shailaja at Guruvayoor in an event where dozens of couples married at the same time in the same place.
Currently Vikram and Amy Jackson starrer "I" is the upcoming movie and will hit the theatres on 09th January 2015."I" is directed by Shankar who also directed Anniyan starring VIkram and Sadha in leads.
Vikram Latest News