Ilayaraja Biography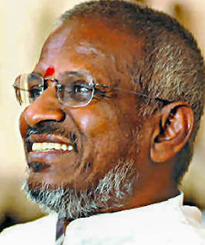 Ilyaraja(Birth name Ganadesikan) was born on 3 june in 1943(68) in Periyakulam Theni District.
He is one of the finest music composer in Indian Cinema. He is Music Composer, Lyricist, Cinema Song composer,Instrumenatalist,Film Producer and playback Singer.
He composed totally 4500 songs,he worked as a music director in 950 films in various languages.He spend 30 years in music field.He is the phenomenon of south Indian Music Industry.
Peoples used to call him as a "isaignani".
Ilaiyaraaja has been a prominent composer of film music in South Indian cinema since the late 1970s. His works are mainly in Tamil, but has also scored music for Telugu, Malayalam, Kannada, Marathi and Hindi film industries. He integrated folk lyricism in Tamil and introduced broader Western musical sensibilities into the South Indian musical mainstream.
More On Kollywood
Kollywood Upcoming Movies
Kollywood Stars Biography
Kollywood Stars Latest Event Gallery
Kollywood Top 10 Songs
A gold medalist in classical guitar from Trinity College of Music, London, in 1993 he became the first Asian to compose a full symphony performed by the Royal Philharmonic Orchestra in London's Walthamstow Town Hall.In 2003, according to a BBC international poll, people from 155 countries voted his composition "Rakkamma Kaiya Thattu" from the 1991 film Thalapathi fourth in the world's top 10 most popular songs of all time.He was also nominated in the Best Indian album Music Awards category at US based Just Plain Folks Music Organization, which is the largest grassroots music organization in the world,and stood third for his Music Journey Live in "Italy".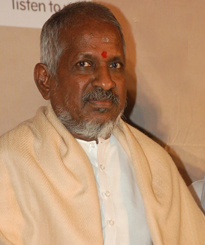 Ilaiyaraaja's first two non-film albums were explorations in the fusion of Indian and Western classical music. The first,"How To Name It?" (1986), He dedicated to the Carnatic master Tyagaraja and to J. S. Bach. It features a fusion of the Carnatic form and ragas with Bach partitas, fugues and Baroque musical textures. The second, Nothing But Wind (1988), was performed by flutist Hariprasad Chaurasia and a 50-piece orchestra.
He has composed a set of Carnatic kritis that was recorded by electric mandolinist U. Srinivas for the album Ilayaraaja's Classicals on the Mandolin (1994).Ilaiyaraaja has also composed albums of religious/devotional songs. His Guru Ramana Geetam (2004) is a cycle of prayer songs inspired by the Hindu mystic Ramana Maharishi,and his Thiruvasakam: A crossover (2005) is an oratorio of ancient Tamil poems transcribed partially in English by American lyricist Stephen Schwartz and performed by the Budapest Symphony Orchestra.
Ilaiyaraaja's most recent release is a world music-oriented album called The Music Messiah (2006). Its musical concept is based against a mythological narrative.His recent release in November 2008, is Manikantan Geet Mala released by India Tales with 9 songs praising Lord Ayyappa in almost all south Indian languages.
Ilayaraja Latest News