Bipasha basu Biography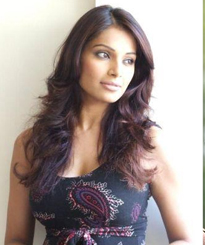 Bipasha Basu is a very talented Indian actress that has an eye-catching persona. Her gorgeous, sexy look and smiling face magnetizes fans when she appears on screen. She has left memorable image on audiences through her numerous performances.
Bipasha Basu was born in New Delhi on 7 January, 1979 but later her family shifted to Calcutta. Even though Bipasa was brought up in a Bengali family, she can speak Hindi and English with ease.
She has two sisters, one elder and other younger to her. Bibasa had a successful modelling career before joining film industry. She has got success in the films by earning the top position in the world of glamour.
In her modelling career, she was spotted by another model and she signed up for a local beauty contest. At the age of 17, she won this contest and got a contract by the famed Ford Company.
After her achievement as the Ford Supermodel, she was crowned as Miss Vivacious sponsored by Tulips. Bipasa Basu started acting in films since 2001 and her first movie was 'Ajnabee,' that turned out to be a huge success. Her acting prowess is visible in numerous hit films.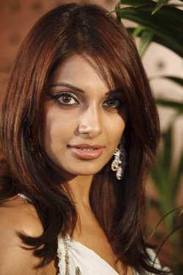 She glitters in the film industry through her brilliant performances in films like 'Raaz', 'Jism', 'No Entry', 'Phir Herapheri', 'Corporate' and 'Dhoom 2,' where she also did playback singing.
More On Bollywood
Bollywood Upcoming Movies
Bollywood Stars Biography
Bollywood Stars Latest Event Gallery
Bollywood Top 10 Songs
These films did very well at the box office, and gave Bipasa a new height in the Indian cinema.
He film Raaz was highly praised by public and for superb performance, Bipasa was nominated for first Filmfare Best Actress. She has also appeared in two music videos, and was jury member in the 2004 Femina Miss India beauty pageant.
In her personal life she was once close to Dinoo Maurya. After that she became was friends with John Abraham but had breakup due to some issues. . Bipasha Basu in her early life was not considered beautiful due to her dark complexion.
This made her motivated to take up the challenge to become a highly reputed and beautiful heroine of Indian cinema. She has proved herself and she is now considered as most glamorous heroine of Indian cinema.
Bipasha Basu Latest News