A.R.Rahman Biography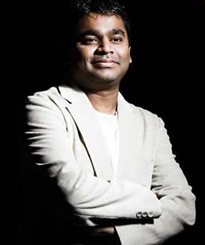 A.R.Rahman was born on 6 January 1966 as (A. S. Dileep Kumar)his full name is Allah Rakha Rahman, He is an Indian film composer, record producer, musician, singer and philanthropist.
He is the son of past music director Shankar.He is the world's most prominent and prolific film composer by Time,his works are notable for integrating eastern classical music with electronic music sounds, world music genres and traditional orchestral arrangements.
He has won two Academy Awards, two Grammy Awards, a BAFTA Award, a Golden Globe, four National Film Awards, fourteen Filmfare Awards, thirteen Filmfare Awards and two Ascar Award South in addition to numerous other awards and nominations.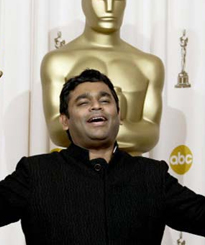 Time has referred to him as the "Mozart of Madras" and several Tamil commentators and fans have coined him the nickname Isai Puyal (Music Storm).Time placed Rahman in its list of World's Most Influential People.
More On Kollywood
Kollywood Upcoming Movies
Kollywood Stars Biography
Kollywood Stars Latest Event Gallery
Kollywood Top 10 Songs
He started his music career inthe age of 5,he studied musics with his father guidence,after his father death he worked as a key board player under the Isaigani 'Ilayaraja'.Rahman's film scoring career began in the early 1990s with the Tamil film Roja.
Working in India's various film industries, international cinema and theatre, Rahman has a claimed sale of more than 300 million records of his film scores and soundtracks as of 2009 for over 100 film scores worldwide, He Having set up his own in-house Studio called Panchathan Record Inn at Chennai, arguably one of Asia's most sophisticated and high-tech studios, His songs making him one of the world's all-time top selling recording artists.
In a notable career spanning two decades, Rahman has garnered particular acclaim for redefining contemporary Indian film music and thus contributing to the success of several films. Rahman is currently one of the highest paid composers of the motion picture industry.
He has also become a notable humanitarian and philanthropist, donating and raising money for beneficial causes and supporting charities.
A.R.Rahman Latest News