Indian Team Events 2019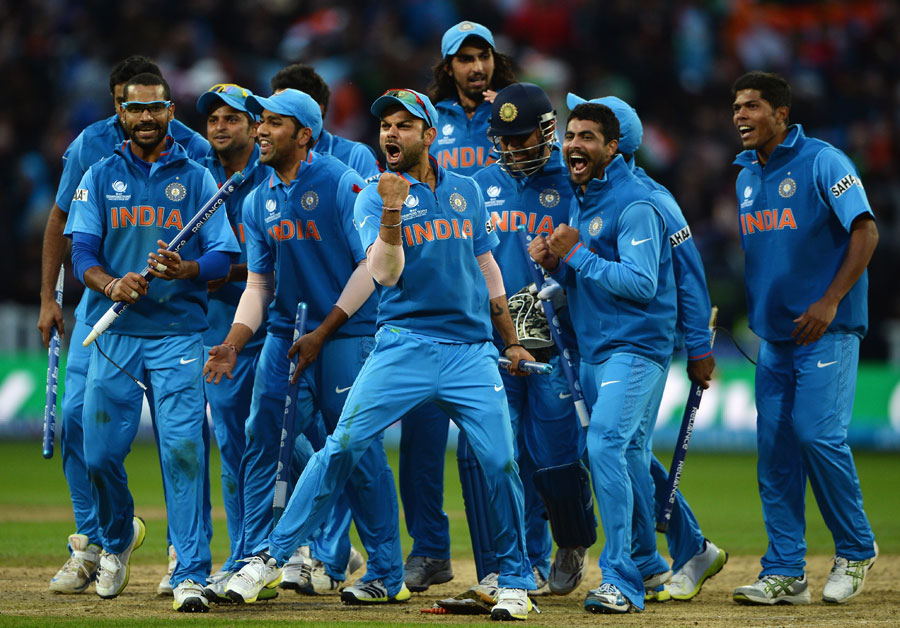 This section focusses on the events and happening that took place around the world inside and outside the ground in the game of cricket. Besides, other controversial news relating to the prominent cricketing personalities which can be an interesting things to the general sports lovers will get the place here. Anything relating to the personal life of any cricketer, playing or retired, and which are interesting to a cricket lover, will also get the place in this section.






Indian cricketers Hardik Pandya and KL Rahul controversy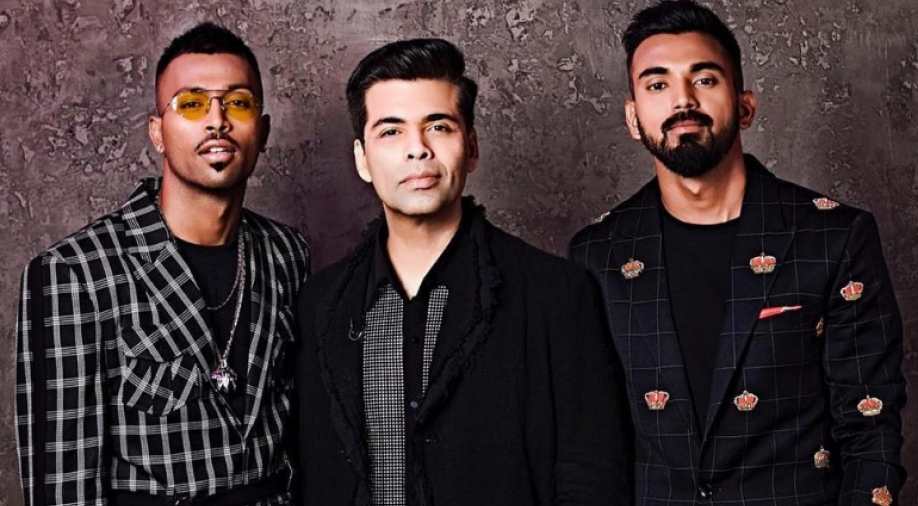 Participating in an episode of Koffee with Karan, Hardik Pandya said that he proudly informed his parents about his first sexual encounter by saying Aaj main karke aaya (I did it today) which was received well by his parents. He also proclaimed that he likes to 'observe how women move' at high-end bars and nightclubs as well as on social media and then going on to liken himself to a black person with him saying, 'I'm a little from the black side so I need to see how they move'. KL Rahul also mentioned words, which caused huge reactions from the social media.
Rahul then went on to reveal how they both decide on who gets to date a girl when Karan Johar asked them what happens when both of them like a particular person? 'Upto the woman,' Rahul replied. But Pandya interrupted and said, 'Nahi nahi aisa kuch nahi hai, talent pe hota hai. Jisko mila woh leke jao. It is on talent.' When Karan asked him who he thought should go for therapy, Rahul said: "I think Virat. He needs to calm down. I keep telling him, he's just, he has never had a holiday mode. He's always like 'work, work, work'.'
Both players tendered unconditional apologies to the fresh show cause notices sent by the board. Shubman Gill and Vijay Shankar were added to the squad as replacements for the ODIs and limited-overs tour to New Zealand later this month. Hardik and Rahul's participation in the Indian Premier League also remains doubtful as the franchises that these two players represent might also take some action against them. Hardik is a key member in the Mumbai Indians outfit while Rahul joined Kings XI Punjab last.


Mithali Raj accuses coach Ramesh Powar of bias
Indian Cricketer Mithali Raj was involved in controversy with cricket management due to her attitude towards the game during the 2018 ICC Women's World Twenty20. She accused the coach Ramesh Powar and BCCI COA member Diana Edulji.
In a letter to BCCI of bias, Indian Cricketer Mithali Raj mentioned that she felt greatly humiliated and not including her in the T20 world cup semifinals. Powar in turn criticized that Raj had threatened that she would retire from the game of the cricket when asked to play down the batting order. He also accused Raj of 'blackmailing and pressurising coaches' apart from causing division in the team during the recently concluded World T20. He added, despite being a senior player in the team she puts in minimum inputs in team meetings. She could not understand & adapt to the team plan. She ignored her role and batted for own milestones. Lack of keeping the momentum going which was putting extra pressure on other batters. Raj's 50 against Ireland in the same tournament in which she ended up playing 25 dot balls was also criticized by the coach.