Economy of Arunachal Pradesh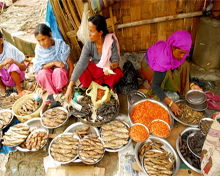 Given the strategic location of Arunachal Pradesh in the north-eastern corner of India bordering China and Myanmar to the north and east respectively, it can be developed as a gateway to Southeast Asia.
Both the Central and state governments have been channelising funds on a priority basis to speed up various infrastructure projects like roads, bridges, hydro power stations, buildings, schools and hospitals which are dramatically changing the very landscape and people profile of this picturesque state.
Once all the facilities and modern amenities are in place, Arunachal can easily become the hub for international trade networking mostly with China, Bhutan, Myanmar and south-eastern countries.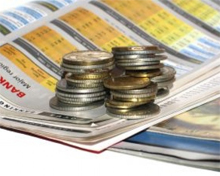 Some of the noteworthy features of the Arunachal economy that welcomes domestic investment across all sectors of industries are listed below:
The hydropower potential in the state is currently estimated at 60,000 MW, or approximately 25 per cent of India's current power generating capacity.
The gross state domestic product (GSDP) of Arunachal Pradesh increased at a compound annual growth rate (CAGR) of 16.1 per cent between 2004-05 and 2013-14.
At current prices, the gross state domestic product (GSDP) of Arunachal Pradesh was $2.2 billion in 2013-14.
Of the total outstanding investments of $49 billion in 2013-14, the electricity sector accounted for around 93.8 per cent, followed by the services sector (5.9 per cent).
Arunachal is home to 601 species of orchids, or 52 per cent of the species of orchids known in India, indicating a huge potential for attracting tourists, especially foreign ones.
Some of the other key industries of the state include art and crafts, weaving, cane and bamboo, horticulture, power and mineral based industry.
The state and central governments have both offered huge fiscal and policy incentives for the development of thrust sectors in the state.
Some of these policies include Public Private Partnership Policy 2011, the State Industrial Policy 2008 and the Hydro Power Policy 2008.
The resources, policy incentives and climate in the state support investments in mining and mineral products including cement, tissue culture and floriculture, plantation crops (tea, rubber, etc.) and agro-based industries.
North Eastern Development Finance Corporation Limited is engaged in catalysing the industrial growth of the north-eastern region including Arunachal Pradesh by providing counseling, timely advice and assistance for building quality enterprises.
The central government has approved the North-East Industrial and Investment Promotion Policy (NEIIPP) 2007 which is expected to attract capital and business through liberal doses of incentives.
The NEIIP-2007 policy provides several incentives: incentive on business expansion, 100 per cent excise duty and income tax exemption, capital investment subsidy, interest subsidy and insurance premium reimbursement.
The Department of Industries has set up District Industries Centres (DICs) and Sub-District Industries Centres (Sub-DICs) for the industrial development of small scale, tiny and village industries.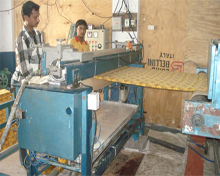 Major initiatives taken by the government to promote Arunachal Pradesh as an investment destination are:
The government has invited domestic power companies in the region to develop hydropower plants.
The Ministry of Environment and Forests (MoEF) granted pre-construction scoping clearances to over 50 projects under the EIAnotification 2006. Final environmental clearance has been awarded to 13 projects.
The State Industrial Policy 2008 of Arunachal Pradesh lists mineral-based industries (such as ferro-alloys, cement plants, etc.) as thrust sectors.
The state's mining activities are managed by the Arunachal Pradesh Mineral Development and Trading Corporation Limited (APMDTCL).
The industrial policy offers incentives for developing tourism infrastructure, with a special focus on public-private partnerships in tour operations, hotels and resorts.
The central government's Look East Policy is initiating tourism as a means to increase trade with other South East Asian countries.