Culture of Bengaluru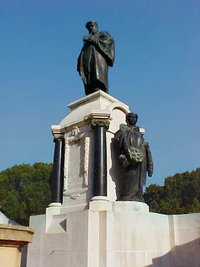 Bangalore is the capital of Karnataka and is the third largest city in India. It also happens to be one of the most ethnically diverse cities in the country with close to 65% of its migrants coming from outside Karnataka. Bangalore today is very cosmopolitan city with an urban outlook. It is the IT hub of the country today attracting 35% of Indias pool of 1 million IT professionals.
Bangalore is one of the most beautiful urban cities in the country and is fondly also called the Garden city. Its greenery and friendly climate coupled with various job opportunities make it ideal for people to make it their home and settle down in Bangalore. Official language of Bangalore is Kannada and some of the other widely spoken languages are Tamil, Hindi, Urdu and English.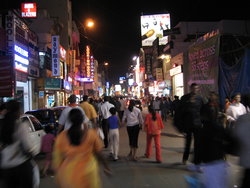 Bangalore inspite of its cosmopolitan outlook has some wonderful traditional things going for it as well. Performing arts like Carnatic music, Bharatnatyam and plays like Yakshagana are still crowd pullers and have their own dedicated follower. Apart from that you have new age shows all that focus on hip hop, rock, metal, Jazz, western dances and a whole other list of choices which are also very popular with the youngsters.
Bangalore has great diversity of food cuisines all over the city. From tea stall to fast food vendors you have caterers cateringto all kind of cuisnes to suit particular tastes, Right from South Indian, to Chinese, Thai, Italian, North Indian etc are available all across the city. Plus famous outlets like KFC, Mcdonalds, Dominoes etc can be found in abundance through out the city. South Indian fare like Udipi cuisine is also very famous for their tasty and healthy vegetarian fare. The freshly brewed filter coffee is also everyone's favourite energy drink.
Bangalore is also chacterized by its amazing night life with over 2000 pubs in the city and its refered to as the Pub Capital in India. Some of the popular ones include include Pecos, The Club Inferno, Olio - The Lounge Mix and Kyra Theatre. These pubs offer excellent service accompanied by world renowned DJ's who enthrall the guests with some great music.
Another special aspect of the city is the film industry. Its produced some great films over th years and some of the icons of the kannada movie industry are Rajkumar, Ambarish, Ananth Nag, Saroja Devi and Vishnu Vardhan
Telangana History | kerala History | Chhattisgarh History | Gujarat History | Himachal Pradesh History | Jharkhand History | Madhya Pradesh History | Manipur History | Karnataka History | orissa History | Punjab History | Rajasthan History | Sikkim History | Tamil Nadu History | Uttarakhand History | Uttarpradesh History | Tripura History | Meghalaya History | West Bengal History


Bangalore News | Hospitals in Bangalore | Bangalore City | Map Of Bangalore | Bangalore Culture | Bangalore Education | Bangalore Economy | Bangalore Geography and Weather | Bangalore History | Bngalore Photos | Bangalore Property | Bangalore Transport | Bangalore Jobs | Restaurants in Bangalore | Bangalore Free Ads